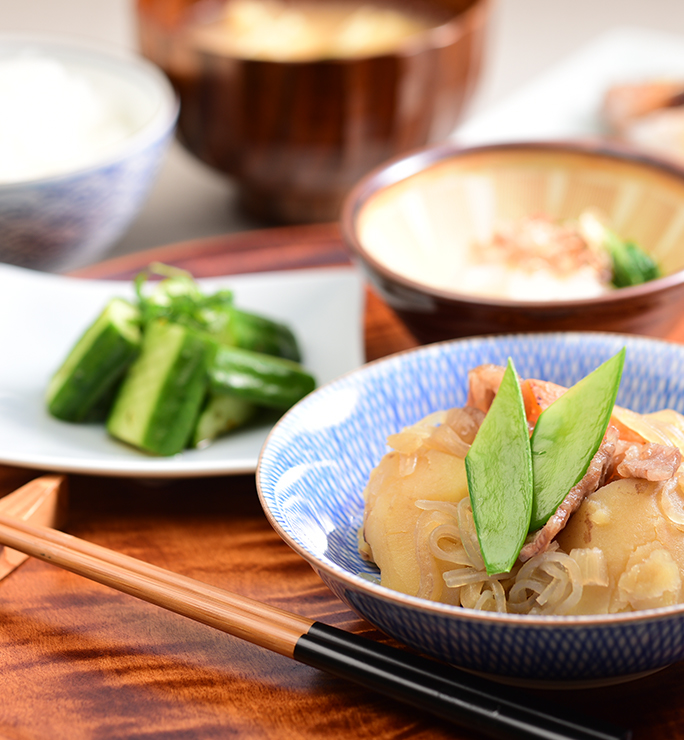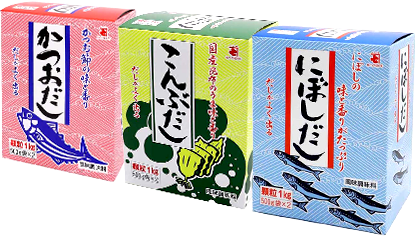 Development
Philosophy 開発理念
The stick-type seasonings "Niboshi Jundashi" and "Katsuobushi Jundashi" were launched in 1985 as a pioneer of health consciousness.
This product has been developed as a product that consumers can use with peace of mind without using any chemical seasonings.
The basic stance of developing this body-friendly product is still unchanged.
Aiming to create products that can be used with peace of mind, such as "Natural Dashi no Moto Pack" that does not contain salt or sugar, and "Seagrass Beauty" that is low-calorie and processed 100% wakame seaweed into noodles.
"Creating products with dreams-there is no limit to creation-"
We are working on research and development with our motto.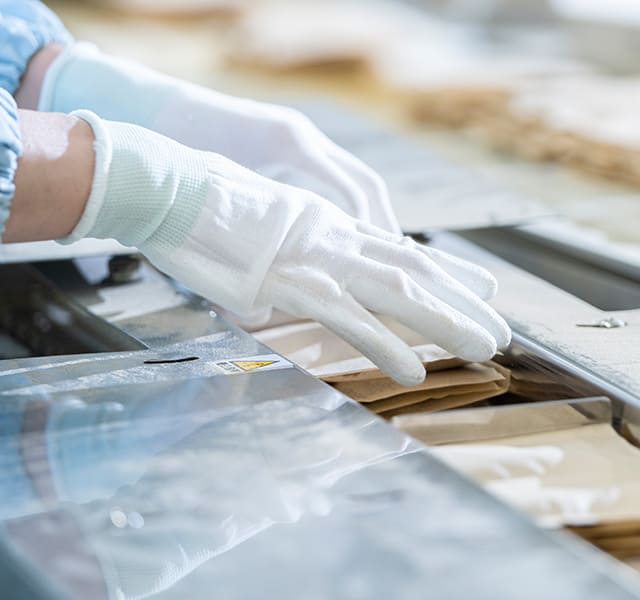 Management Philosophy

経営理念

Providing value
We contribute to society through food with original ideas.

Respect for nature
We appreciate the blessings of nature and make the most of the blessings of nature.

Gratitude
We thank all the people and resources involved in our business and strive to solve social issues.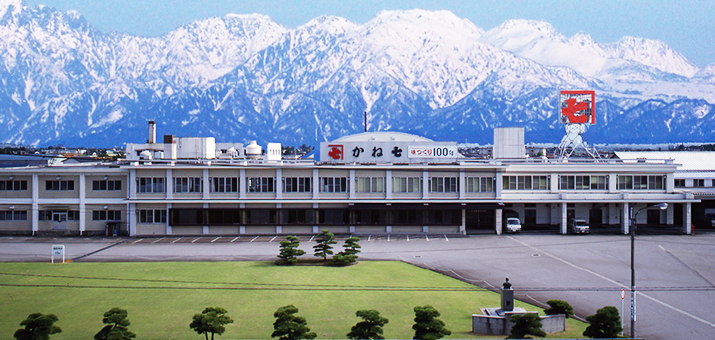 Trade name

Kaneshichi Co., Ltd.

Establishment

1884, Established October 1961

Capital

45 million yen (equity capital 1.6 billion yen)

※As of January 2021

Grocery manufacturing

Grocery manufacturing

(Niboshi, Hanagatsuo, Dashi pack, Kelp roll, Flavor seasoning, Firefly squid delicacy, etc.)

Head Office

【Toyama factory】

297 Mizuhashi Hatakera, Toyama City, Toyama Prefecture, 939-3521
TEL:076-478-1111
FAX:076-479-1101

Branch /
SalesOffice

Tokyo branch, Sapporo branch, Sendai branch, Nagoya branch, Niigata sales office

【Tokyo branch office】

2-23-20 Sakuradai, Nerima-ku,
Tokyo, 176-0002
TEL:03-3991-1618
FAX:03-5999-7385

【Sapporo branch office】

6-4-11 Ryutsu Center, Shiroishi-ku,
Sapporo, 003-0030
TEL: 011-892-4771
FAX: 011-892-4742

【Sendai branch office】

2-10 Rokuchonome Motomachi, Wakabayashi-ku,
Sendai 984-0014
TEL: 022-286-1561
FAX: 022-285-4735

【Nagoya branch office】

1-9 Sugumo-cho, Mizuho-ku,
Nagoya 467-0804
TEL: 052-852-7370
FAX: 052-859-1201

【Niigata Sales Office】

2nd floor, Kodama Building,
3816-2 Nishizumachi, Nagaoka City,
Niigata Prefecture, 940-2126
TEL: 052-852-7370
FAX: 052-859-1201